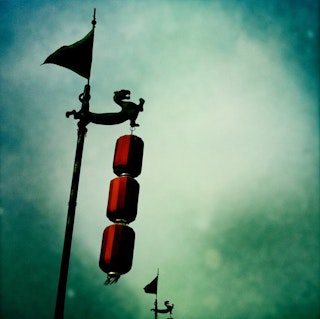 A Weekend in Xi'an
Travelogue
A Weekend in Xi'an
What started out as a trip to the mountains in Huangshan, quickly became a trip to see the Terracotta warriors in Xi'an, which is located in central China.

A short 17 hour train ride later and we were there. Cheryl, our resident producer quickly found us lodging with a man named Clarence who runs a suite of apartments aptly named "Warriors Apartments", as they are wall to wall Terracotta warriors ... everywhere, even under the beds. He also has his own theories of what happened with the Terracotta warriors, and his entire tour is in support of this, which was fine since we got to see stuff other people probably wouldn't have seen. Like a cave-dwelling village of old people. The actual warriors were pretty amazing considering how old they were and you can even purchase a life sized replica from the gift shop if you were so inclined.

There is a rather large Muslim population in Xi'an which meant kebabs and lamb for dinner. Though we also made good use of the local KFC.

And last but certainly not least, we went atop the great wall which surrounds the old city of Xi'an, which is roughly about 14k. We rented bicycles and rode the length of the wall, before wearily making our way to the airport to fly home.

Not bad for a 3 day weekend.
Travelogue